Macmillian HOPE Programme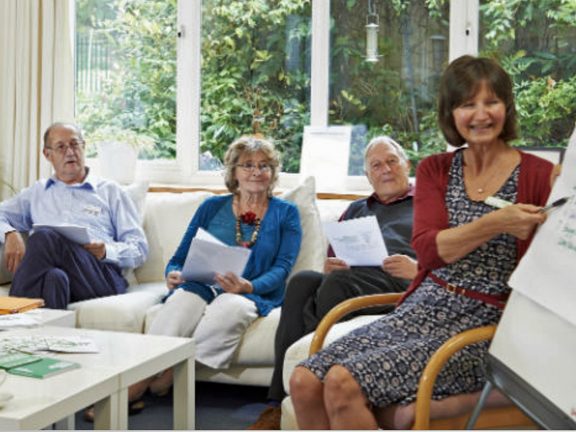 HOPE stands for Helping to Overcome Problems Effectively.  This course is designed for anyone who has had a cancer diagnosis. You can attend no matter what stage you are at, whether your cancer treatment finished some time ago or you are currently receiving it.
The course is funded by Macmillan Cancer Support and it was created and runs in partnership with Coventry University.
The course is delivered by trained facilitators, at least one of whom has had a cancer experience themselves.
There are between 6 and 12 places in the group and the time is spent in facilitated discussion with group activities. The course runs for six weeks with each session lasting two and a half hours.
Benefits
The course is designed to help individuals draw on their inner strengths and resilience to achieve better coping strategies both for themselves and other members in the group. We aim to achieve a range of positive outcomes for participants:
Feel more able to share your experiences with others.
Feel able to recognise your own potential and enhance your happiness and quality of life.
Feel more confident in dealing with anger, depression and uncertainty.
Increase your ability to handle stressful situations
Learn how to use relaxation methods, to refresh the mind and body
Know how to make plans and achieve goals that can help you make changes for the better.
What People Have Said
"The course helped boost my confidence. I learned that my input, be it big or small, was of value to the group. We all supported each other throughout, sharing tears of sadness, tears of joy, times of seriousness, and times of laughter. I'd recommend it to anyone."
"Words cannot express my gratitude for what this course has given me and I only hope and pray that it will continue for many years to come."
Contact Details
For more information or an informal chat, please contact Janet Hickman at the Cambridge Cancer Help Centre or on 07866 331782. Alternatively, you can email [email protected].