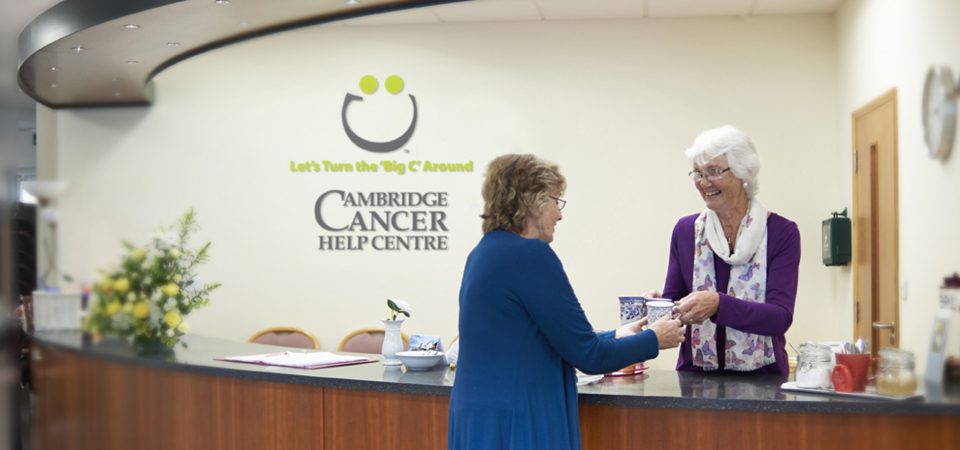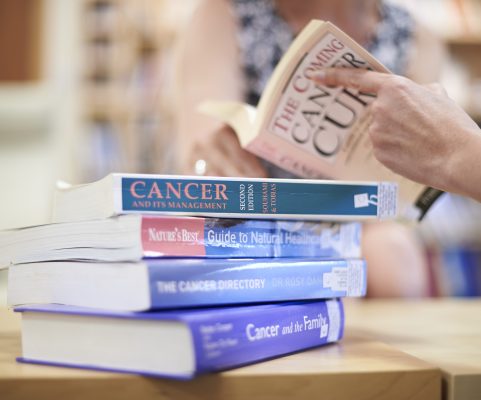 Find out more
Information, support groups, therapies
Cambridge Cancer Help Centre
At Cambridge Cancer Help Centre we offer support to anyone with cancer together with their families, carers and friends.  The atmosphere is friendly and informal and everyone is welcome.
Why not drop in and meet us and learn more about how we can help. You can be sure of a warm welcome!
Let's turn the 'Big C' around
ANNOUNCEMENT
Appointment of Azra Krsic as Centre Manager and Recruitment of a Deputy Centre Manager
Following Kathy's recent decision that she is sadly unable to return to the Centre in a management role in the foreseeable future, the Trustees are pleased to announce the appointment of Azra Krsic as Centre Manager, the role which she has held in an acting capacity since Kathy became ill.
In support of Azra, the Trustees have further decided to strengthen the management team by seeking a new Deputy Manager as a matter of priority. The person appointed will work closely with Azra and the team to ensure that all aspects of running the Centre are dealt with effectively whilst, at the same time, ensuring more time is available to support individuals.
An enhanced management team will also create the headroom needed to pursue opportunities for growth as well as providing greater strength-in-depth to ensure that the Centre can operate fully and effectively at all times, particularly during holidays and times of sickness.
The role will be paid and will be for three days per week.
If you are interested in applying for the position, please contact me at the email address below for further information.
If you know of anyone who may be interested in this role, please let me or Azra know. Applications with accompanying CV should be sent to me (either at the Centre office or by email to edward.sage@ntlworld.com) by close of business Friday 18th May, 2018.
Edward Sage
On behalf of the Trustees
Follow us on facebook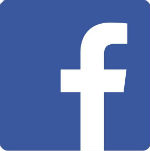 Testimonials
The Centre is a haven filled with friends and healing.
The warmth and friendship of the people I have met at the Centre have dramatically assisted my recovery.
I needed somewhere to go – the Centre has been my salvation. From the day I first came, the place has been like a haven, bursting with love and support.
This is a club that nobody wants to join, but for some it can be a privilege to become a member.
The Centre has all the qualities that a loving family can offer: acceptance, unconditional love and support .. and fun!
If I'm honest, the Centre saved my life.
Read all
Opening Times and Map
The Centre is open ..
Monday: 10am – 1pm,
Tuesday: 10am – 4pm,
Wednesday: 10am – 4pm
We meet in the David Rayner Building at Scotsdales Garden Centre in Shelford. Do drop in and visit us – everyone is welcome.
If you would be willing to volunteer as a counsellor, therapist or as part of our support team, we would love to hear from you.
Support us as we look after others
Our Centre Management Team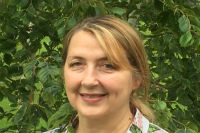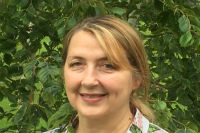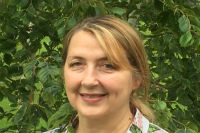 Azra Krsic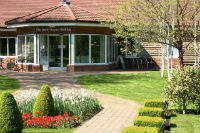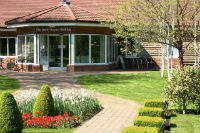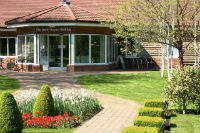 Recruiting
Barbara Hylton