Meditation - free meditation via the Internet, Messenger or WhatsApp. Available during The Centre closure
Have you ever considered trying meditation but nervous to give it a go or wondered whether it's for you?
Meditation can help you achieve a mentally clear and emotionally calm and stable state.
One of our volunteer therapists, Julie, is kindly offering free meditation over the Internet or via Messenger or WhatsApp.
If you're not sure about whether it will benefit you, or how it works, why not have an initial chat to find out more. For details and how to access, contact Azra on 07909 118432 or Lorna on 07586 581521.
Yoga and Mindfulness Relaxation - live online classes you can do at home during isolation
We are pleased to be able to offer a timetable of live yoga classes and live mindfulness relaxation classes you can take part in online via Zoom.
We are very grateful to Lorna Sullivan of  Fit Yoga, for allowing us to join her classes free of charge.
The timetable of classes is as follows:
Mon 7.30pm yoga
Tues 2pm yoga
Tues 8pm mindfulness relaxation
Wed 8pm yoga
Fri 2pm mindfulness relaxation
Sat 9am yoga
You can join a class on Zoom, by clicking on this link at the time a class is due to start.
You can also ask to join Lorna's Facebook group – Online yoga and mindfulness classes with Lorna.
Lorna also has many videos and yoga tips which can be accessed at any time on her Fit Yoga Facebook page .
Arts and Crafts with TRACTion Cancer Support. Available during The Centre closure.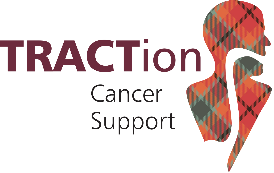 Here's an offer you don't get very often! An opportunity to take part in art and craft sessions, from the comfort and isolation of your own home, with all materials sent to you free of charge by post!
You can either join in on Zoom, watch a recording, or follow instructions sent by post.
The only criteria is that you must personally be, or have been, affected by cancer.
The sessions are being organised and run by Scottish Charity TRACTion Cancer Support who received grant funding for this project. It is available to anyone in the UK.
The first session in early July is Modern Calligraphy. You will be sent a pack containing a Modern Calligraphy Book, pens, nibs and ink.
Over July and August other activities will be:
Floral design
Cake decoration
Mixed media class
Watercolour painting class
Mindfulness Art
Screen Printing
If you would like to register, please complete this form: arts and crafts registration form and email it to Liz. Contact Liz directly with any queries or if you require more information.
The Computer Group
This friendly drop-in class is held on Monday mornings from 10 am till 12 noon and is intended for those who would like to know more about how to use a personal computer or iPad. You will learn the basic skills needed to use email and the internet as well as other common programs. The class is suitable for people of all ages and abilities and is taught in a conversational and non-technical style.
Carers' Corner
Do you care for a friend or relative with cancer? Would you like to meet others who also care for somebody with cancer?  Then come along to CARERS' CORNER, a space provided for carers only. Held at the Centre on the first Monday of every month from 10:15 to 12 noon.
For more information, please speak to Azra in the Centre office or on 01223 840105.
Yoga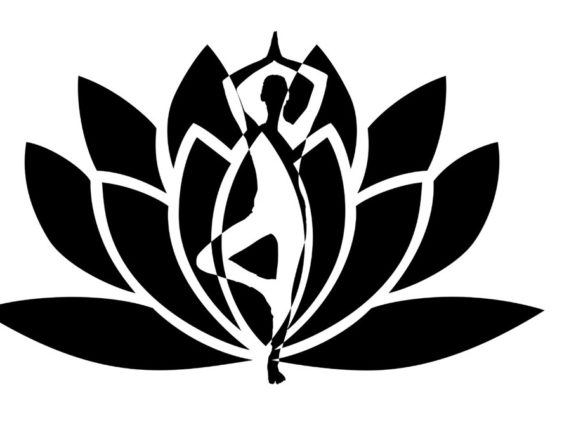 Hatha Yoga classes, led by Heather Foster, are held at the Centre on Monday afternoons from 1.30 pm to 2.45 pm. The sessions are designed for a range of abilities and ages and include gentle physical exercise, breathing techniques, meditation and philosophy.
Yoga is a system of physical, mental and spiritual development. It is an aid to relaxation and the effects of yoga practice are both therapeutic and restorative. The word yoga means "union"; the practice aims to integrate all aspects of one's being.
Yoga may help restore strength and mobility, improve physical and mental well-being and reduce fatigue, hot flushes, joint pain, stress and anxiety.
There is a small charge of £3 per session payable to the tutor. All monies are kindly donated to help with the running costs of the Centre.
Pam's Craft Group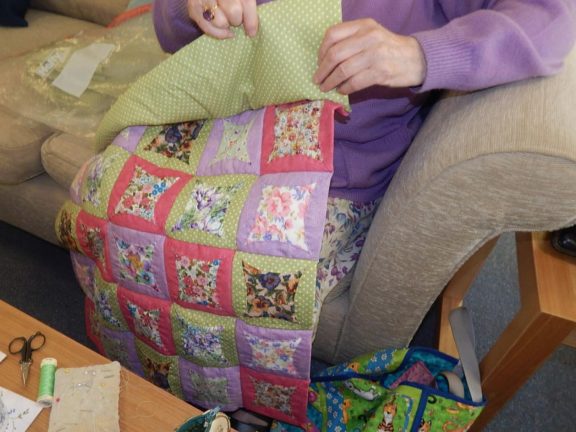 The craft group meets weekly on Tuesdays and is open to everyone. No skills are required other than the ability to sit with others and enjoy learning or practising a wide range of crafts including knitting, patchwork, card making, sewing and tapestry.
We occasionally organise workshops on specific techniques such as felting, jewellery-making and creating Christmas decorations. If you have a skill which you would like to share, we would be delighted!
Pat's Art Group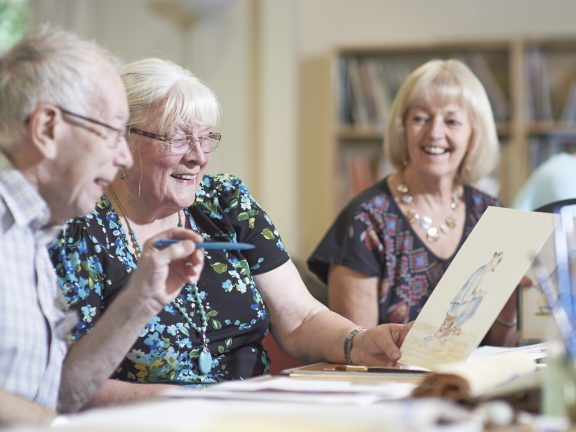 The art group meets weekly on Wednesdays from 10 am to 2 pm. This very popular group is available to everyone from complete beginners to the more experienced. Although the medium most preferred is watercolour paint, pastels, crayons and pencils are also used.
Art has the potential to take away the worries and concerns of the day as you become absorbed in the creative process. Through the sharing of skills and knowledge, members are encouraged to draw from each other's inspiration and develop their techniques.
All welcome.
Social Activities
Walking and talking is great 'therapy'! So, when the weather allows, we meet each week for a walk around Parker's Piece. Having all gathered together, everyone sets off at their own pace: some slowly, some more quickly. We aim for a maximum of two circuits and then recover over tea and cake at Livingstone's cafe!
We also like frequenting restaurants. Lunch at the Lazy Otter is popular as are visits to the WokNGrill and Zahra Grill. Every Saturday, a group of us meets for breakfast at Scotsdales Garden Centre. Occasionally we meet for breakfast at Fordham Garden Centre.
If you would like to join in any, or all, of these activities, you'll be very welcome. Please speak to Ann Dingley for more details.
Outings
We also offer a variety of outings to suit different tastes. These are open to everyone although advanced booking is essential to secure a place. We do make a charge to cover costs.
If you'd like to know more, please speak to Ann Fleming.