Board of Trustees & Advisors to the Board
The Board of Trustees is responsible for the overall governance and development of the Centre. In addition to these legal responsibilities, some Trustees play an active part in the running of the Centre, delivering courses or therapies and supporting the Centre Team and our volunteers as required.
Advisors support the Trustees in their responsibility for the governance and development of the Centre. Appointed by the Board, they bring specialist skills or longstanding experience, for example as ex-Trustees wishing to continue to support the Centre in a less-demanding role.
Debbie Pugh, Chair of Trustees
Debbie was unanimously elected Chair of Trustees in September 2021. She takes over from Ted Sage who had previously held the position since 2010.
A picture and short biography will be added shortly.
Ted Sage, Trustee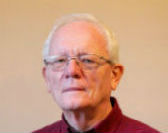 After training as an engineer in Cambridge, Ted worked for several large companies in senior operations roles in the UK and the Far East. He became a Trustee in 2008, initially as Secretary, and later as Chair of Trustees from 2010 until September 2021 when he handed over the role to Debbie. Ted remains a Trustee and is pleased to be able to use his skills and extensive experience of the Centre to support the next phase of development and growth.
Bob Jackson, Trustee & Treasurer
Before retirement, Bob worked for nearly 40 years in finance. He was diagnosed with Prostate Cancer in 2000 but, thanks to successful treatment, is still here. He has been the Centre's Honorary Treasurer since 2009.
Janet Hickman, Trustee
Janet has run the Macmillan courses at the Centre for 9 years. She is a Macmillan HOPE Facilitator and Assessor, an Expert Patients Programme Facilitator and has recently been trained to be a Macmillan Lead Trainer. She became a Trustee in 2011.
Claire Mackenzie, Trustee
Claire is an experienced therapist and has been volunteering her services at the Centre since 2016. Before becoming a therapist, she worked in sports TV production and for a sports charity in both logistics and production management. Over the years, she has been involved with a variety of charities primarily organising events and fund raising and has a particular interest in environmental issues. She is a mother of three boys and enjoys playing sport. Claire became a Trustee in 2019.
Lucy Sales, Trustee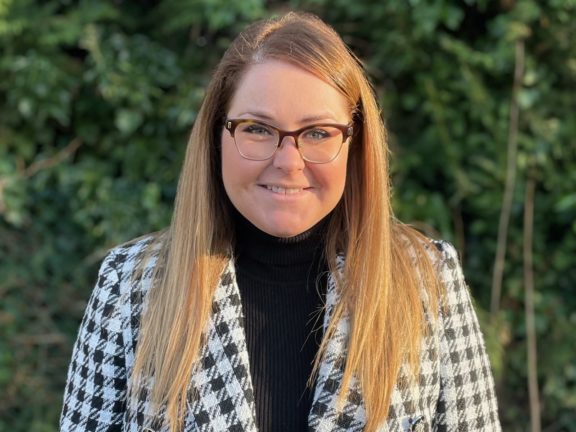 Lucy is a Compliance Associate Director for a Global Pharmaceutical Company based in Cambridge. She has worked in the Pharmaceutical industry for the past decade and specialises in advising on governance, risk and control frameworks.
Lucy grew up in Cambridge and brings the benefit of her corporate experience to the local community through volunteering. Lucy sits on a Joint Audit Committee for the Cambridgeshire Constabulary as an Independent Member and is also a Governor of The Leys School.
Lucy joined the Board of Trustees in 2021.
Dick Dickinson, Trustee
Dick is a retired consultant physician who came to Cambridge in 1980 .After 4 years at Addenbrookes he moved to the newly opened Hinchingbrooke Hospital to establish a Gastroenterology service which became a centre for the endoscopic treatment of inoperable cancers of the oesophagus, stomach, pancreas and colon.
He sees the Cancer Centre as a unique and valuable resource and is committed to its success. A home from home away from the Hospital setting is likely to be of great benefit to many cancer sufferers. In the last part of his career he was Medical Director and thereby gained experience of working at Board level.
His interests include sailing, climbing and skiing and as is the case for so many his garden seems far too large.
Dick joined CCHC as a Trustee in 2021.
John Skilbeck, Advisor & Acting Secretary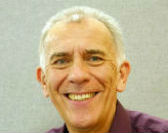 After an early period in academia, John worked as a consultant and senior manager with and within a wide range of organisations from start-up to blue-chip. He has held a variety of roles primarily in operational, commercial, partnership, project and change management. Now retired, John became a Trustee in April 2014. John stood down as a Trustee in August 2020 but has remained an Advisor to the Board. With many challenges confronting the Centre during the pandemic, John offered his ongoing support to the Board as Acting Secretary through this difficult period, a role he continues to fulfil.
Barry Pridmore, Advisor
After a spell working in the construction industry, Barry changed career direction into the voluntary sector. There he worked in a variety of charities initially focusing on the support of volunteers before moving into volunteer programme development and volunteer leadership roles. He joined the Board of Trustees in 2019. A new job as Head of Volunteering at the Royal Marsden NHS Foundation Trust later that year meant that, sadly, Barry felt unable to continue as a Trustee. However, he is pleased to be able to offer his expertise to the Board and Management Team as an Advisor, particularly in the areas of volunteer recruitment, development and management.