Trustees of Cambridge Cancer Help Centre
The Trustees are responsible for the overall governance and development of the Centre. They include people who have worked for the Centre as volunteers, often over a number of years, as well as others recruited for their specific skills and interests.
They play an active part in the running of the Centre, supporting the Centre Management Team, volunteers and members as required.
Ted Sage, Chair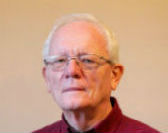 After training as an engineer in Cambridge, Ted worked for several large companies in senior operations roles in the UK and the Far East. He became a Trustee in 2008, initially as Secretary, and has been Chair of Trustees since 2010.
Bob Jackson, Treasurer
Before retirement, Bob worked for nearly 40 years in finance. He was diagnosed with Prostate Cancer in 2000 but, thanks to successful treatment, is still here. He has been the Centre's Honorary Treasurer since 2009.
John Skilbeck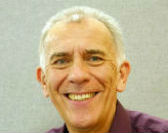 After an early period in academia, John worked as a consultant and senior manager with and within a wide range of organisations from start-up to blue-chip. He has held a variety of roles primarily in operational, commercial, partnership, project and change management. Now retired, John became a Trustee in April 2014.
Janet Hickman
Janet has run the Macmillan courses at the Centre for 9 years. She is a Macmillan HOPE Facilitator and Assessor, an Expert Patients Programme Facilitator and has recently been trained to be a Macmillan Lead Trainer. She became a Trustee in 2011.
Fran Dawson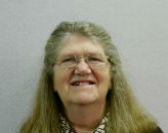 A long-standing member of the Centre after being diagnosed with cancer in 1993, Fran became a Trustee in 1993 and Chair soon afterwards. She is trained in counselling and is a Holistic Therapist qualified in Aromatherapy, Massage and Reflexology. A second occurrence of cancer was diagnosed in 2001 but she says that, as she is still here and still a Trustee, there must be something special about this place!
Barry Pridmore
After a spell working in the construction industry, Barry changed career direction into the voluntary sector. There he has worked in a variety of charities initially focusing on the support of volunteers before moving into volunteer programme development and volunteer leadership roles. Barry is currently Head of Volunteering at the Royal Marsden NHS Foundation Trust. Barry joined the Board of Trustees in 2019.
Claire Mackenzie
Claire is an experienced therapist and has been volunteering her services at the Centre since 2016. Before becoming a therapist, she worked in sports TV production and for a sports charity in both logistics and production management. Over the years, she has been involved with a variety of charities primarily organising events and fund raising and has a particular interest in environmental issues. She is a mother of three boys and enjoys playing sport. Claire became a Trustee in 2019.
Advisor - Adrian Shepherd
The first half of Adrian's career was spent with larger companies working across Europe and Africa, in Asia and Australasia and in the United States. He has volunteered with MIND and, since 2000, has assisted smaller businesses and charities with Operations and General Management. He joined the Board as an Advisor in 2019 and has a particular focus on fund raising and sustainability.
Nick Wright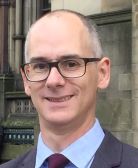 Nick has over 25 years' international experience in strategy, business planning, governance, change management and delivery. His work has focused on improving the Research and Development of new medicines including delivering innovative IT solutions for Clinical Trials with groups such as the Christie Hospital in Manchester. Nick joined the Board of Trustees in 2020 and is committed to helping plan the gradual reopening of The Centre post Covid-19 closure, and associated governance as well as supporting fundraising.