Centre Management Team
Day-to-day running of the Centre is the responsibility of our Centre Management Team supported by volunteers. The team consists of two full-time members of staff, a Centre Manager and a Deputy Manager, supported by a part-time Centre Administrator.
The most important aspect of the team's role is to be a welcoming face and listening ear for everyone who visits. We aim to make each person feel comfortable and at ease and offer practical and emotional support at what can be a difficult and frightening time.
In recent times, demand for the services offered by the Centre has increased significantly and continues to do so and we are now seeing real opportunities to grow and move towards our goal of being open and available five days a week.
Along with our dedicated volunteers and the support of the Trustees, our Management team structure ensures that the Centre can operate fully and effectively at all times (including holidays and times of sickness) whilst giving us the headroom to pursue opportunities for growth.
Centre Manager - Kathy Dixon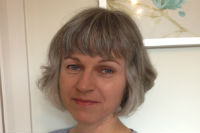 Kathy joined as Centre Manager in August 2016 and, in this role, is responsible for all aspects of the daily running of the Centre.
Unfortunately, Kathy has had to take an extended break from her responsibilities for personal reasons but hopes to be able to return later in the year. During this time, Azra has taken on the role of Acting Centre Manager supported by Pat as Interim Deputy Manager.
Deputy Manager (Acting Centre Manager) - Azra Krsic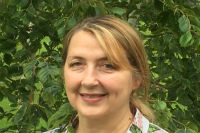 Azra Krsic joined the team as Deputy Centre Manager in March 2017.
Following Kathy's decision to take an extended period of leave, she was appointed Acting Centre Manager in June 2017.
Interim Deputy Manager - Pat Whittle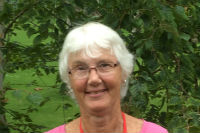 Having been a volunteer at the Centre for many years, Pat joined the Centre Management Team in July as Interim Deputy Manager supporting Azra while Kathy is on extended leave.
Centre Administrator (Part-Time) - Barbara Hylton
Barbara has been the Centre's Volunteer Administrator for a number of years and provides vital support to Kathy, Azra and Pat to ensure the Centre runs smoothly. Barbara is in the office every Wednesday (and often on other days as well!)